In 2022, with EVERY REFERRAL you receive a FREE $15 AMAZON DIGITAL E-GIFT card. Plus, a $10 donation will be "Paid Forward" in Your Name to Your Favorite Charity.
It's so EASY…

Tell your family, friends, and coworkers about MCEVOY INSURANCE.

Have them mention YOUR NAME when they call.

You automatically WIN! PLUS an entry to the Grand Prize Drawing.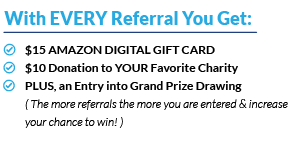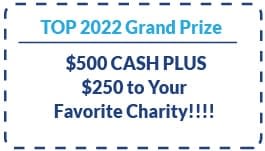 HAVE SOMEONE CALL/TEXT 703-642-6408 TODAY!!!
Thank you for trusting us with your referrals. Click below to learn more about our Reap Your Rewards Referral Program and for ideas on who to refer!